082124100046
YG KAMI TAWARKAN ADALAH CIQ-KIT, CONTENT LIHAT GAMBAR #3
Copper qualification tester troubleshoots and qualifies Ethernet network cabling speed (10/100/1000/VoIP).
* Works on live networks to provide Ethernet switch detection and device configuration
* Measure network capacity (10 Meg, 100 Meg, 1 Gig) to determine support for VoIP, data and video
* Advanced troubleshooting diagnostics; insertion loss, cross talk, noise issues
* Core troubleshooting features; length, distance to fault, graphical wire mapping, opens, shorts, power over Ethernet (POE) detection
* Tests all copper cabling media: twisted-pair, coax, and audio
* Locate and trace cables with digital toning technology. Requires IntelliTone 200 Digital Probe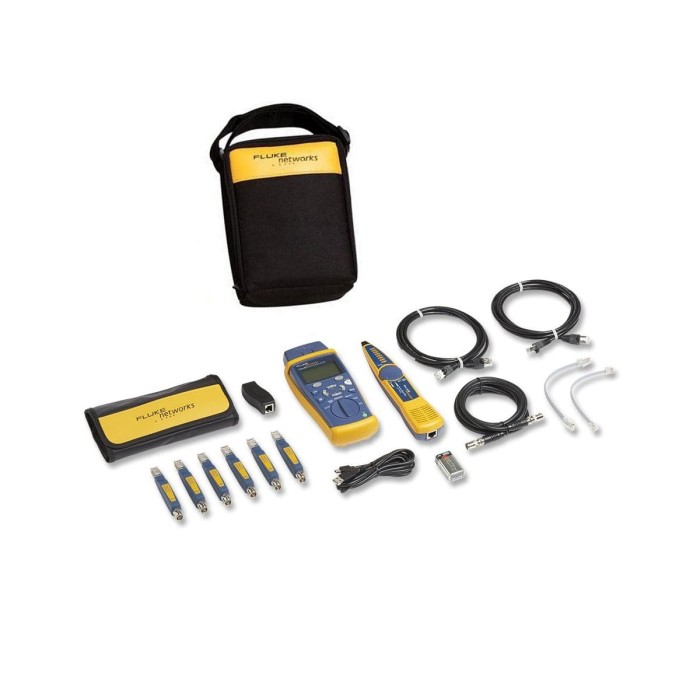 WHAT'S IN THE BOX (LIHAT GBR 3):
* CableIQ main unit with remote adapter
* CableIQ Reporter software CD
* IntelliTone 200 Digital Probe
* Remote IDs #2-7
* (2) RJ45-RJ45 patch cord
* USB cable
* 75-ohm coax patch cord
* RJ11-RJ11 patch cord
* owners CD and quick start guide
* Test accessory soft pouch
* Carrying Case
Berdagang alat- alat Kelautan, Alat Selam, Perahu Karet,Alat Keselamatan,
GPS Garmin, GPS Magellan, Alat Survey, Alat Ukur dan Aksesoris Alat Ukur.
Current Meter.Anemometer ,Anemometer Wireless,Weather station
Untuk keterangan, nego harga dan informasi produk lainnya, hubungi :
Alamat : Jl .H.Kelik No.20 RT.03 / RW.08 Kelapa Dua Kebon Jeruk Jakarta Barat
Email : tatangms409@gmail.com
WhatsApp :082124100046
Related product you might see: